Thank God, it's Friday! :)
As I always start off with these
Fashion Friday
posts, I am finally doing it again! Nevertheless, I only do Fashion Fridays whenever I feel like it so... Anyway, since I've been on my so-called "Pinning-sprees" like, every single day, I caught on some inspiration to do this post. Oh and if you're wondering what I meant by "Pinning-sprees," it's just that I am addicted to
Pinterest!
(if you have one, follow me!) It's really one of the best ever!
Also, since I love vintage style especially during the 50s and 60s. I just think that since I've watched classic movies of Audrey Hepburn, Bette Davis (both of which are are my favorite stars), Grace Kelly, and Marilyn Monroe - also Catherine Deneuve, of course - they all looked sophisticated and elegant.
Very
inspirational in matters of style.
I just think everyone loves their iconic styles... ;)
*Photos are from Google and Pinterest*
Audrey Hepburn
in Breakfast at Tiffany's, 1961
Audrey Hepburn in "My Fair Lady," 1964
Bette Davis Sketch by Edith Head for All About Eve, 1950
Bette Davis in All About Eve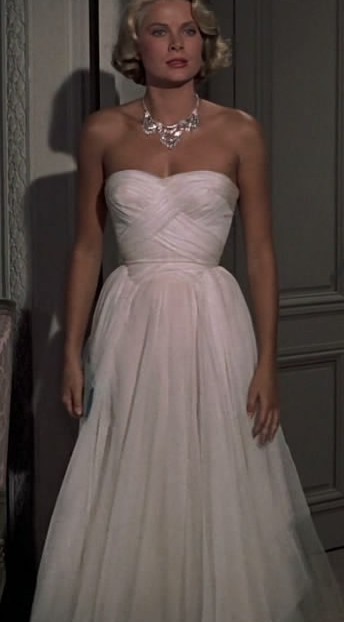 Grace Kelly in "To Catch A Thief," 1955
Grace Kelly (with Bing Crosby) in High Society, 1956
Marilyn Monroe in "Some Like It Hot," 1959
Marilyn Monroe in "Gentlemen Prefer Blondes," 1953
Catherine Deneuve in Belle de Jour, 1967
Catherine Deneuve in Paris, 1976