I have this thing for
gowns
. Perhaps it is because of the fact that I've never actually worn one that I really really liked. But other than that, I just think that it's absolutely gorgeous - depending on the style of course. Still, I just feel like if I've ever worn a gown that I really do like, I'll feel like a princess. Although, I've never actually wished that I was one nor look like one ever, I guess I can just use that as an example. But I don't think that I'll feel that way when I do. Okay, now I'm not making sense and I'm just rambling... lol.
Anyway, I guess any girl would really love gowns. It's just pretty and everything. And not to mention, fabulous! ;) And since I am a fan of dramatic looks, even if I don't think I'll be able to wear those on regular days (duh), it definitely shows for my taste in gowns too. Plus, the gowns below are very pricey; wearing one of those will probably remain as a dream...
Alexander McQueen
Jenny Humphrey and her cotillion dress.
Vera Wang Spring 2013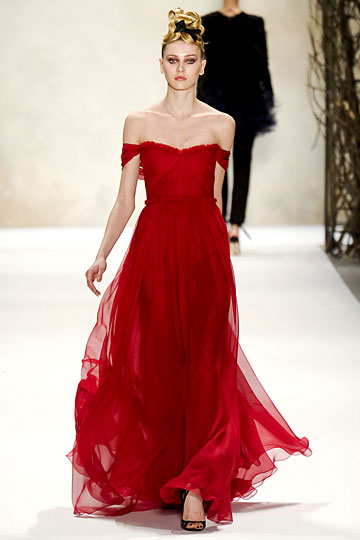 Monique Lhuiller, Fall 2011
Oscar De La Renta, Spring 2013
Marchesa, AW 2013
Alexander McQueen
*Photos are from Pinterest and are owned respectively by their rightful owners.*