Fashion Friday!! - Saint Laurent A/W 2014 Inspired Makeup Tutorial
A couple of weeks ago, I have mentioned my obsession with Saint Laurent's 2014 Autumn/Winter campaign make up, and that I may or may not make a tutorial. Well, apparently I've finally decided to!!
It's actually my first time to ever make a make-up tutorial inspired by... Well, anything. And I'm just sooo excited to share this with you! And of course, I had to put my video editing skills to the test by finally fast-forwarding the other parts (considering I wasn't able to achieve that with my last tutorial, lol ;P), and just compile them all up into a 20-minute video! I had to fast forward some of the times when I just keep talking, but I assure you that they're unnecessary even if what I was saying wasn't all too irrelevant. Haha! ;P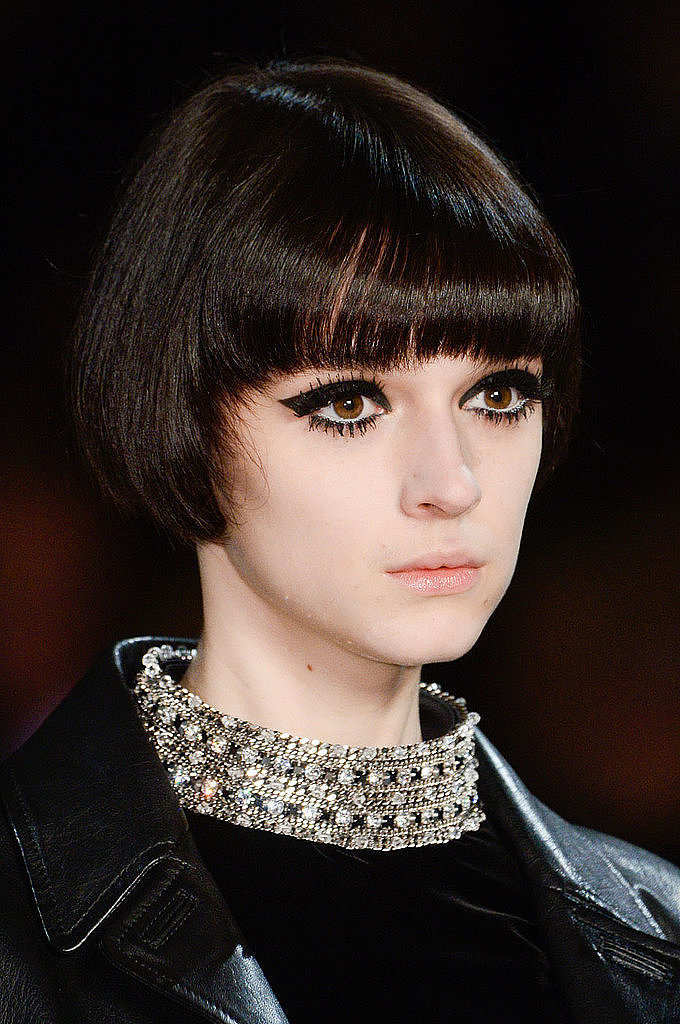 The look has a modern twist to the '60s mod, y'know with the heavy eyeliner, white liner underneath, and really long eyelashes - which was all the more reason why I fell in love with it! I think that I must warn you all, though, that the eyeliner part is a bit tedious, but it's worth it if you really want to achieve this! Also, I used my favorite liquid eyeliner, but you can also use and work with your favorite gel eyeliner, too. Any of the two, really. Whatever it is that you're comfortable with, but I did use the pencil eyeliner as a base to really make it last longer. Do take note that I used a shimmery white eyeshadow to line my eyes underneath, considering how I mentioned that I did not have a white eyeliner with me (since I've never been a fan of it, so I may as well have something else to substitute it).
Another tip though, that if you do want to use a lip liner pencil - as I did with my lips, to make it last longer as well - I do suggest holding the pencil around the middle part, so that you have enough control of it and yet, it'll help you achieve light feathery strokes! Prep up your lips first, of course, to give you that smooth finish. As for the overall face, just do your normal skin routine, but use moisturizer first and make sure that you have light foundation, with a velvety finish given by your powder. Don't forget to conceal all that is there that you want to conceal, too! ;)
So yeah, I really do hope that you guys enjoy, love and try this look!
Oh and happy Fashion Friday!! ;)
*Disclaimer: All products that were used for this video were bought by me and were not sponsored.*
SONGS:
1. (Intro) The Things We Do For Fashion By: Twirl
2. Kiss With A Fist By: Florence + The Machine
3. Please Don't Tell My Lover By: Empire
4. Skeleton Boy By: Friendly Fires
5. Sexual Riot By: The Metros
6. Ice Cream By: New Young Pony Club
7. Come Flash All Your Ladies By: The Filthy Youth
8. Sour Cherry By: The Kills